---
Keep Your Pets Safe and Healthy This Summer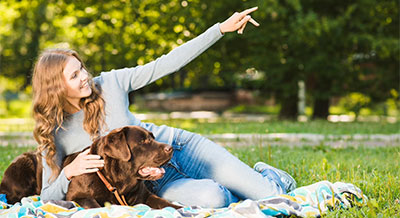 Summer is here, and while we humans are excited to get outside and enjoy the sunshine, it's important not to forget about our furry friends. As the temperatures rise, so do the risks for our pets. Here are some tips to keep your pets safe and healthy this summer.
Hydration is key: Make sure your pets have access to plenty of fresh water, both indoors and outdoors. Bring water with you on walks, and keep a water bowl in your car if you're traveling with your pet.
Protect them from the sun: Just like us, pets can get sunburned. Apply pet-safe sunscreen to their noses, ears, and other exposed areas, especially if they have short hair or light-colored fur. Keep them in the shade during the hottest parts of the day, and never leave them in a parked car.
Keep them cool: Dogs and cats can suffer from heatstroke, so it's important to keep them cool when it's hot outside. Make sure they have access to air conditioning or fans, and never leave them outside for extended periods of time.
Watch out for parasites: Fleas, ticks, and mosquitoes are more prevalent during the summer months. Make sure your pets are up to date on their flea and tick preventatives, and ask your veterinarian about heartworm prevention.
Be prepared for emergencies: Accidents can happen, so it's important to be prepared. Keep a pet first aid kit on hand, and know the signs of heatstroke and other summer-related illnesses.
At Millcreek Veterinary Clinic in Mississauga, we're committed to keeping your pets healthy and happy all year round. If you have any concerns about your pet's health this summer, don't hesitate to give us a call. We're here to help!
---